Dr. Roger Allcroft makes it a priority to determine what it is that you would like to see. He will help you to understand what can be achieved with the procedures available.
Private consultations may include Computer Imaging to help portray the goals of treatment. Dr. Allcroft performs most of his surgery at his confidential office surgical suite which is fully accredited (AAAHC) for safety and quality.
Facelifts, rhinoplasty, eyelid lifts, otoplasty (ear shaping), chin augmentation, cheek implants, endoscopic forehead and midfacial surgery, and hair transplants are all routinely performed by Dr. Allcroft at our office in Western Massachusetts. Injectable Fillers (Juvederm, Restylane and Radiesse) and Botox injections along with a full range or aesthetic skin care services are available as well.

| | | |
| --- | --- | --- |
| | Ask Michele | |

Questions about our services?
CLICK HERE
To contact Michele,
our Patient Care Coordinator.

All surgeons need to know the latest technology in their fields. Facial plastic surgeons also need to be able to visualize a patient's results and have the artistry to bring the results to life. Board certified in facial plastic and reconstructive surgery and otolaryngology-head and neck surgery, Dr. Allcroft completed his specialty surgical training at the University of Virginia. A published author of medical articles in prestigious journals in his field, Dr. Allcroft was a clinical instructor at Yale University School of Medicine. He completed five years of surgical training after medical school and has been in private practice since 1986.
You will always be treated courteously and confidentially by our staff. Help with lodging arrangements for our out of town patients is available. To schedule a consultation with Dr. Allcroft, contact our office in Northampton, Massachusetts, phone (413) 586-3200.
---
Check Out


| | | |
| --- | --- | --- |
| | Before & After | |

Surgical Procedure:
Cheek and Neck Lift, Chin Implant, Upper/Lower Blepharoplasty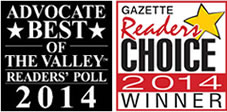 Prosper Healthcare Lending is the premier financing company in the healthcare industry. With over $3 Billion borrowed and over 250,000 people empowered, this is a name and a program you can trust.
Here are some of the benefits you'll receive with a loan from Prosper Healthcare Lending:
Immediate decisions for loans under $35,000 Longer terms for lower monthly payments

No collateral required

No prepayment penalties

Fast & easy loan inquiry process

100% Confidential

| | | |
| --- | --- | --- |
| | Vallon MediSpa Gift Certificates make a great gift anytime of the year. CLICK HERE to order a gift certificate online today! | |